Mountaineers find different ways to remain active during pandemic
Quarantine has affected everyone's everyday lives in just about every aspect – including exercise.
"Quarantine has affected my exercise negatively," said junior Katelynn Galena. "I feel as though I've been getting more lazy as the days go on."
Freshman Nate Dziewietin agreed. 
"In general I move around less throughout the day. However, I have time for longer walks and runs, so it kind of balances out." 
Some students said the pandemic has actually increased their physical activity. 
"Quarantine has positively affected my exercise and I work out about every other day, mostly doing core and leg exercises,"said junior Declan Cady.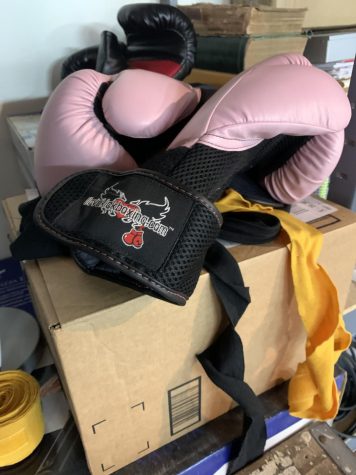 Staff members said they have found new ways to motivate themselves. 
"I have a new puppy, so I have been taking him on lots of walks; it has been one of my major forms of exercise," said Physical Education teacher Jen Burton. "I feel like students are also doing a lot of walking."
Senior Allison Bovat agreed and said that she has changed her exercise routine during the pandemic. 
"Besides gym class I try to do yoga or go outside on walks at least once a week," said Bovat. 
According to Burton, physical activity can be a valuable tool to help relieve stress and improve mental and physical health during quarantine.
"I think many students are also seeing the value of exercise and how important it is for their mental health," said Burton.  "They see how refreshing it is to get outside and get off screen."