Wachusett teachers state "no confidence" in superintendent
In a message delivered at the Wachusett Regional School District School Committee meeting on Monday, December 7th, the teacher's union officially voiced a position of no confidence in the superintendent Darryl McCall. 
"Superintendent McCall's inability to collaborate with educators and coordinate best practices across the district ultimately is a disservice to students," said Wachusett Regional Education Association president Mary Shepard during the public comment segment of the meeting. 
The teachers union's statement criticized a number of decisions made by McCall that specifically targeted instructional leadership, management and operations, family and community engagement, and professional culture.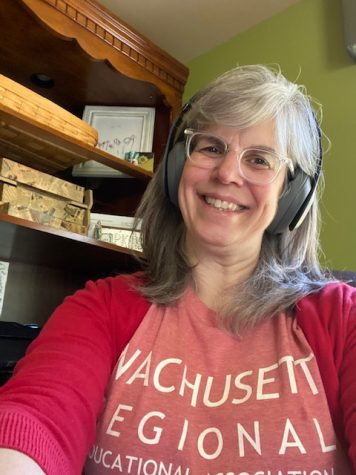 "Educators have been frustrated by Superintendent McCall's leadership for several years. The pressures of teaching during the pandemic have simply brought the problems to a boiling point," said Shepard in a press release on Thursday, December 3rd.
Several students said that we should value teachers' comments on this situation.
"I think that the teachers have a point and we should listen closely to what they are saying," said senior Ben Dziewietin.
Senior Teresa McAndrew agreed.
"Teachers are the backbone of society and when they aren't treated well everything else is going to fail," said McAndrew. 
McCall addressed the no confidence statement during the December 7th school committee meeting.
"This is not a unique situation to Wachusett as several districts have had concerns brought forth by the MTA [Massachusetts Teachers Association] in this manner since the fall. I will be meeting with WREA [Wachusett Regional Education Association] leadership this coming Thursday, and then weekly for the foreseeable future, in order to keep lines of communication open and transparent between both parties," said McCall.
McCall also called to attention a joint letter written by the Massachusetts Associations of Superintendents and School Committees that attacked unions' decisions to express no confidence in superintendents in a statement on Friday, December 4th. 
"These union leaders resort to the same-old intimidation tactics simply because they did not get their way," said the MASS and MASC directors in the letter cited by McCall.
Shepherd dismissed any claims that the statement intended to be a coercive action.
"I do not believe these are intimidation tactics. Our goal is to let the school committee and the public know of our dissatisfaction. We have every right to express our views of leadership and with over 500 members, we spent time crafting a statement that members agreed with. It is a lot of work to find consensus among hundreds of people and we were able to do this and make a statement to express that consensus," said Shepherd.
The teachers union argued that students deserve a better leader to take the district into the next decade.
"The WREA believes much of the frustration, uncertainty, and heightened emotions felt by families and educators in the Wachusett Regional School District with regards to the implemented remote and proposed hybrid plans stem from Superintendent McCall's ineffective and indecisive leadership," said the WREA statement. "These issues have existed long before the pandemic began, but have been made considerably more apparent in light of it."