Chickens enjoy being cooped up during COVID
Students and staff alike have wondered where the Regional's chickens have gone – chickens that have been a part of a long agricultural tradition at the school.
"In the 1950s all the way up to the 1980s, Wachusett had a full-fledged agriculture program where students would learn basic farming techniques. They even worked on some farms because it was more rural back then,"  said science teacher Daniel Whitmore. "We have the auto shop now, but back then there was a wood shop, there was a metal shop, and also a butcher shop."
Some students wanted to bring back the agriculture program.
"What probably would have been four years ago now, we had a couple students who were interested in agriculture. They said it would it be cool if we had animals up here, and they started throwing out ideas," said Whitmore.
After administration approved, students took part in the creation of the coop to prepare for the chickens. 
"My engineering class designed the chicken coop, and then some of the agriculture club kids and engineering students designed and built it. We got all the wood donated, all the paint donated, and I scrounged up some roofing shingles from a previous job to shingle it," said Applied Arts teacher Greg Chandonnet. 
The chickens moved into their new home in the spring of 2018.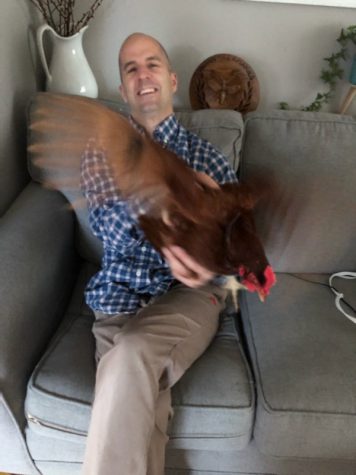 "I bought the six chickens and we raised them in my classroom. There's a big aquarium up in my classroom so the students were able to help out with taking care of them. Once they were healthy enough, around June three years ago, they went out into the courtyard into the coop," said Whitmore.
But when the pandemic hit, the chickens had to find a new place to stay. Chandonnet and Whitmore took it upon themselves to care for the chickens. 
"I have two in my backyard and Mr. Whitmore has four of them," said Chandonnet.
Whitmore's own chickens, however, did not take well to the unfamiliar chickens. 
"When we took them out originally they were staying at my house. Unfortunately, I have two chickens myself and they weren't very friendly. We made a quick decision to put four of them in my parents' big coop. Two of them went with Mr. Chandonnet. They're all healthy and alive," said Whitmore.
Chandonnet expanded on what type of animals the Regional could have.
"I keep honey bees, other teachers keep honey bees. I want to bring honey bees to the campus. People are really afraid of them, but other high schools have honey bees. We can easily do it and keep kids safe," said Chandonnet.
The future of the Regional's agriculture program depends on the students.
"I would love to have more animals," said Whitmore. "As long as there is student involvement and interest and there is an educational benefit to doing it."
About the Contributors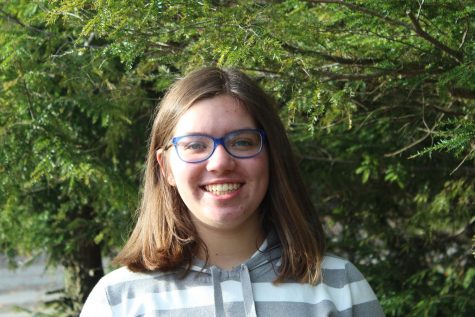 Allison Deskins, Staff Reporter
Allison is a current freshman from Rutland. She loves reading, writing, music, playing with her dog, and hanging out with friends and family. Allison joined...
Amelia Darmanin, Staff Reporter
Amelia Darmanin is currently a freshman from Princeton. She loves to read and write, and spends most of her free time with her nose in a book. Amelia joined...