Local clinic helps teachers get vital vaccine
In early spring, many adults encountered difficulties when trying to get a vaccine. But, for educators in the Wachusett district, a mass teacher vaccination at Naquag Elementary School in Rutland offered an easy solution.
"It [vaccination clinic] was open to teachers, all staff, and [building] substitutes," said the WRSD director of social and emotional learning Brendan Keenan. "I believe we gave out about 720 vaccinations."
The Rutland Fire Department, the Rutland Board of Health, and the town's vaccinations team helped to organize the event. 
"We tried to treat it like a celebration," said Keenan. "We had music and gave out WRSD masks." 
Several teachers said they appreciated the convenience of getting vaccinated locally.
"It was excellent," said Physics teacher Daniel Paradise. "They had someone at every station politely telling people where to go and I was in and out in 20 minutes."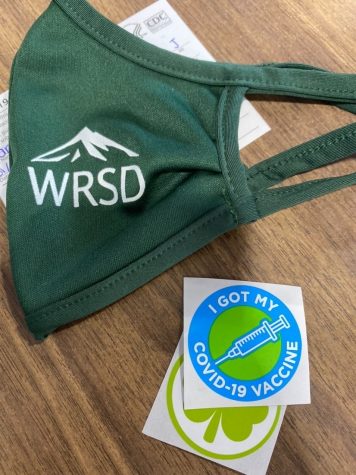 All WRSD employees who registered for the clinic received the Pfizer vaccine.
"I feel a better sense of security knowing everyone in my bubble is vaccinated," said Paradise.
Principal William Beando acknowledged the positive effects of the clinic.
"If teachers are comfortable, it will be a step in the right direction," said Beando.
According to WRSD leadership, reducing the spread of COVID-19 will require multiple methods. 
"Vaccination is just one of many mitigation strategies put in place," said Keenan. "We also have spacing in the classrooms and sanitation."
But some students said they believe that more needs to be done before school returns to "normal".
"I don't think the school is ready to operate at full capacity," said senior Timothy Brigham. "Once spacing is solved that is when I believe we can all get back together."
Even with this concern Brigham said he still finds a benefit in returning to the building.
"I believe being in person is a bit more engaging and I feel I pay more attention," said Brigham. "But I like the Wednesday half day. It is a nice break in the middle of the week."
WRSD employees received their second vaccination shot on April 9th.
"There are so many members of the community that stepped up and helped. Some people said it was the best thing to ever happen to them in years" said Keenan. "It was a sense of relief knowing that they have some sort of protection from an invisible virus."