Field hockey team finds success, adjusts to new playoff format
This year, the girl's varsity field hockey team with its several young players found success and learned to adjust to a new playoff format, one that did not include District Championships. 
"I had no expectations for the team going into this season. The girls are great. They're young. They've played club together," said varsity field hockey coach Kerry Berry said.  "We've even got a few groups of siblings on the team."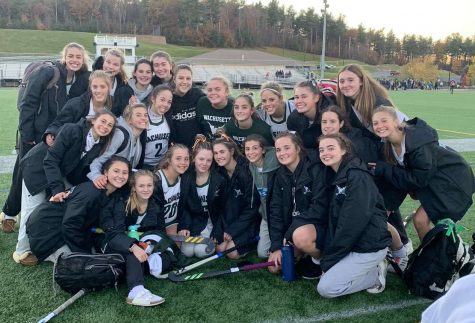 Players said it took some time to find their rhythm, despite still winning games in an undefeated season. 
"At the beginning of the season, the team sorted into cliques and groups," said senior Lily Johnson. "But as we got closer we spread apart and grew into one team." 
This year the field hockey team had a final record of 13-2-4. 
The team won their first two playoff games – one against Marshfield (7-0) and one against Arlington (3-0), and made it to the final eight teams in the state.  But the varsity team lost to Walpole High School 5-0 to end their season.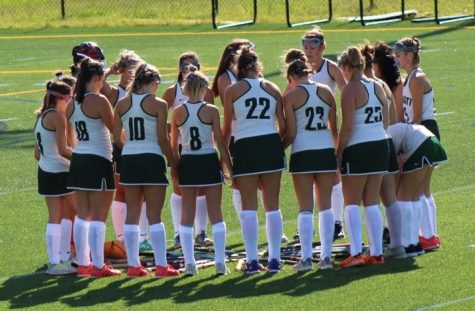 "Last year we made the semifinals. I didn't think we would make it this far because we are a young, fresh team," said Johnson.
Freshman Emy Johnson, Lily's sister, agreed.
"I didn't think we would make it this far. I doubted us," said Emy Johnson. "We thought we would be a lot worse than we were, but in the end we worked together and did good."
Coach Berry said she looks forward to next season with returning players and more state competitions. 
"The team played hard. We are getting used to the new format and are psyched for next year," said Berry. "I really like the kids and their camaraderie. They work hard."