Retiring staff leave their mark
Over the course of a year students form bonds with their teachers making moving onto the next grade isn't so easy. But sometimes those teachers end up having to leave them.
This year three faculty members will be leaving the Regional: Special Education teacher Paul Pearson, Math teacher Ellen Beccia, and Guidance secretary Linda Marchessault.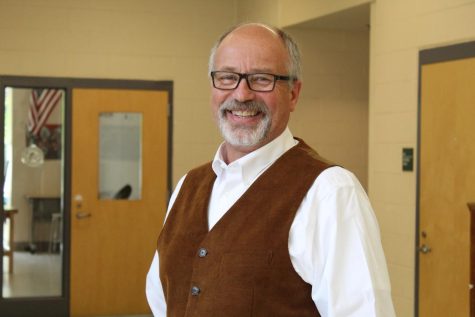 "I've been teaching for 32 years, the last 25 of which have been at Wachusett," said Pearson.  "For the last three years I have been preparing for retirement, but I only actually made the decision this year." 
According to assistant principal Michael Pratt, the number of retirees this year is less than the average amount from previous years.
"We normally lose around 5-6 faculty members every year to retirement," said Pratt. "We normally know ahead of time how we will fill their spot."
Beccia's decision to retire was difficult for her to explain. 
"Whenever someone asks me why I decided to retire when I did, I just tell them that I can't really describe it," she said. "If you wake up in the morning and still have that excited fire in you to go and teach, then you should keep going."
Though they will miss aspects of the Regional, the retirees also have much to look forward to. 
"I have immensely enjoyed my job! The best part of it was connecting with the students, parents and the staff," said Marchessault. "I am now looking forward to my next chapter, enjoying spending time with my young grandchildren, family and friends. I will miss everyone in the WRSD community! Thank you all for a wonderful 25 years!"
Students said they will miss the retiring faculty members.
"Mrs. Beccia is the best teacher I have ever had," said sophomore Joey Severans. "She is so sweet to everyone and is always willing to help students whenever, which is an amazing quality for a teacher."
In addition to being a special education teacher, Pearson also is also a student driving instructor for Wachusett Drivers Ed.
"Mr. Pearson was a great driving instructor," said senior Mason Boyce. "He gave us a lot of freedom on where we got to drive and made sure that our drive times were enjoyable."
Along with Marchessault, Beccia also knows what she will be doing with all of her free time.
"I've worked at Wachusett for 17 years and am now excited to spend my time being a stay-at-home dog mom," said Beccia.
Many of the retirees said that the community at Wachusett makes it much harder to leave.
"I'm going to miss both the faculty and the student body a lot," said Pearson. "The student body is such a great group of kids."