Vitriolic presidential debates shock students and teachers
For many Mountaineers, the presidential debates provided a front row seat to the 2020 election  – one of the most highly politically charged in United States history. 
"Personally, I found the first presidential debate depressing. In my classes I try to encourage students to engage in a vigorous discussion of ideas in our debates. What is not fair game are personal insults and bullying behaviors. I think both candidates did not look especially presidential during the debate," said Social Studies teacher, and Model United Nations director, Joe Jourdain. 
Senior Tayagan Kosky agreed. 
"It felt like I was watching a reality TV show [during the first debate]. It was like nothing I've ever experienced before," said Kosky. 
Both campaign teams for the presidential candidates reviewed and approved topics, including pandemic response, social injustice, environmental action, women's reproductive rights, and  immigration policies. The moderators gave each candidate two minutes to speak on each topic and then time to rebut each other's answers. 
"They [the moderators] didn't ask softball questions. They asked important questions then shifted into personal qualities that would make them good leaders, so I appreciated them hitting on real life issues first," said sophomore Leah Hitzrot.  
According to New York Times.org, 73.1 million Americans watched the first debate, while 63 million viewers tuned in for the second debate, which featured muted mics and a more subdued atmosphere.
"I think steps taken by subsequent moderators for the vice presidential and second presidential debates we're effective. Having a mute button there in case a candidate goes over time, or repeatedly ignores prompts from the moderator seems like a good idea," said Jourdain.
Freshman Rachel Mburu agreed. 
"They [the candidates] were a little bit more presidential in the second debate as opposed to the first," said Mburu. "But it was sad to see that mics had to be muted and certain protocols had to be put on because the first debate was so unpresidential." 
Many voters see this election as one of the most important elections of their lifetime. 
"This is a very unprecedented time [with America dealing with a pandemic]," said Hitzrot. "With two starkly different candidates it's harder to sit in a gray area which has pulled more people into politics for the sake of their future."
About the Writers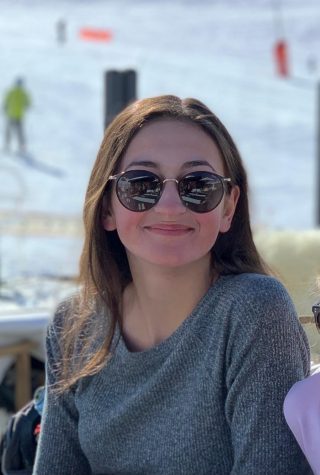 Emma Finnerty, Staff Reporter
Emma is currently a sophomore from Holden. Emma has interests in books, pie, and loves playing her guitar. Along with writing, she enjoys reading and watching...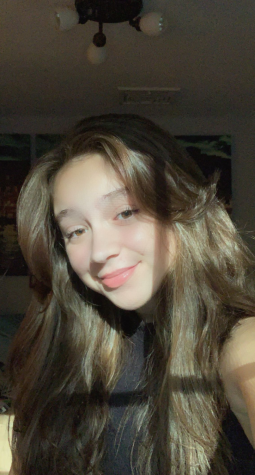 Gabriela Hamburger-Medailleu, Staff Reporter
Gabriela is a sophomore from Holden, and loves reading, playing soccer, criminal minds, singing and of course writing!! She joined the Echo to pursue her...