Student cellist adds depth to music program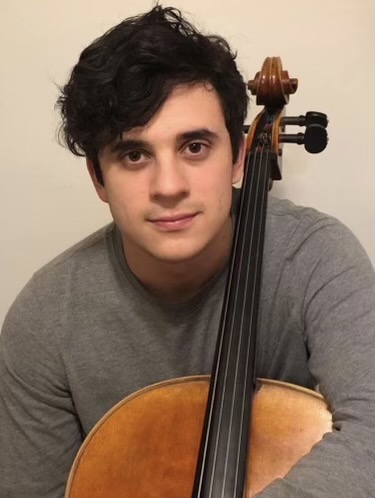 The Regional provides a home to many talented young artists and performers. But rarely have these musicians been practicing their craft for as long as one orchestral student.
Senior Mateo Vidali has been involved in the music scene since he was five years old, when his mother, a violin teacher at the Joy of Music Program in Worcester as well as a private orchestral instructor, encouraged him to start playing the cello.
"She told me to start a string instrument, so I picked the cello and I've been playing ever since," said Vidali. 
As a four year senior in Chamber Orchestra, Vidali has been involved in many musical opportunities, including being first chair for the All-States music festivals during both his freshman and sophomore years. 
On October 20th, Vidali accompanied the Wachusett Singers on his cello for the song "O Love" during their recorded performance. 
"[The cello] is similar to the voice in the way that it's played, so it wasn't too difficult to do with a live choir," said Vidali.
Vidali said he will continue to play the cello after high school, as he plans on majoring in some form of cello performance alongside an additional, undecided major.
"I've never wanted to quit," stated Vidali. "The cello is important to me."