Course explores America's past to build a better future
Upperclassmen will have the opportunity to enroll in a new History elective next fall – "The History of Racism in America," taught by social studies teacher Benjamin Concannon-Smith.
The course will take a deep dive into America's troubled history of racism. 
"This course will take a look at five, maybe six different eras, starting with race in the colonies all the way up to the present," said Concannon-Smith. 
Even though student demands for a more inclusive curriculum escalated last spring, talks around adding courses began well before then.
"Last year a group of students approached me to talk about how we could add more diversity to the curriculum. So we added [the course] 'Taking it Global,'"said social studies department head Angela Colwell-Arbour. Although adding the "Taking It Global" course made a step in the right direction, student concerns in the spring sparked the concept for the course, "The History of Racism in America." 
"Watching the school committee meetings in March of last year I was shocked by the racist encounters in our district," said Concannon-Smith. "Students' comments on racism indicated that we [WRSD] do not address these issues well. The students were right – we don't do enough."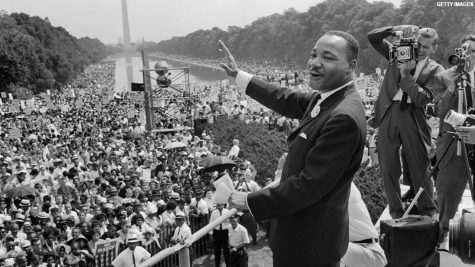 According to educators, the behind the scenes process of building a course takes a lot of work.
"It takes at least a year [to devise a curriculum]," said Colwell-Arbour.
Concannon-Smith said devising a curriculum for the course became priority, and continues to be an ongoing process.
"It's a lot of work [creating a curriculum], but it's worth it," said Concannon-Smith. "I enjoy this part of the job as much as teaching."
In order to choose the most relevant topics for this course, Concannon-Smith said he gathered information from various college courses of a similar nature.
"This is a semester long course, which means it is fast paced," said Concannon-Smith. "It is discussion based, and not just reading and answering questions."
But interested students should not let the participation aspect of this course turn them away, said Concannon-Smith.  
"I take great care in building up relationships with students," said Concannon-Smith. "These discussions might be uncomfortable at times, but that's okay."
Colwell-Arbour said understanding the issues of the past can create a better America and urges students to take the course if they have interest in the topic – advice that upperclassmen agree with. 
"I would have loved to have taken this course at some point in high school, because I believe it is important to learn about, as well as acknowledge our [America's] past," said senior Matthew Wells. 
Concannon-Smith talked about the current cultural necessity of the new class."In any course I teach, I hope that students learn something, and that it makes them a better person," said Concannon-Smith. "This course is very relevant, and it should feel relevant to my students."