COVID-19 causes unconventional winter sports season
The coronavirus pandemic has created many abnormal circumstances over the last ten months. This year's winter sports season, the second of four sports "seasons", is just the newest victim of COVID-created vicissitude.
"This year we haven't had any official practices and haven't met with the team at all so far. Our coach is trying to make things 'normal' by giving us each a weekly schedule to get a workout in," said junior and boy's track team member Cole Patterson.
The girls and boys basketball teams have played this season – but with many protocols in place.
"There are new rules for playing that we have to follow. We have to wear a mask at all times, while spreading out on the bench and off the court. We also hand sanitizer very often and switch out basketballs," said junior and girls varsity basketball player Jillian Peto.
Math teacher and boys varsity ice hockey coach Matt Lane agreed that the dynamics of the sport have been affected. 
"Covid has changed a lot of things. We have to wear masks while we play, we can't use the locker rooms, players have to get changed in the parking lots, not to mention we were shut down for two weeks because a player tested positive for Covid," said Lane.
Building team chemistry has also been difficult this year due to social distancing guidelines.
"We have done a couple of Zoom meetings to get in team bonding exercises, but it is very difficult this year because of Covid," said Lane.  
Peto agreed that building relationships between teammates remains important.
"We communicate a lot on and off the court, especially in our group chats," said Peto. 
Athletes said they have found some positivity in this year's situation. "The only good thing about Covid is it shows us to appreciate our time and makes us mentally stronger in the end," said Patterson. "My hope for WRHS sports in the future is to get back to normal or as close to normal as possible."
About the Writer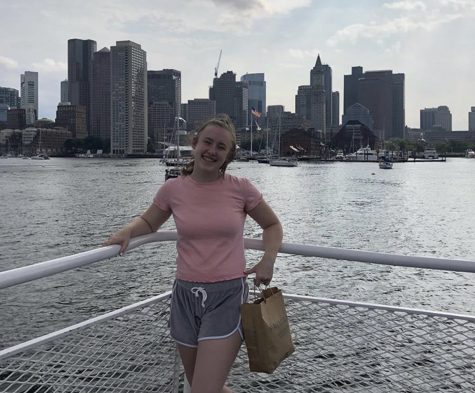 Mary Morkunas, Staff Reporter
Mary is currently a junior from Paxton and has been writing for the Echo since sophomore year. Mary's interests included books, writing, gymnastics,...